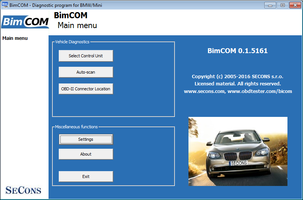 Go back to BimCOM homepage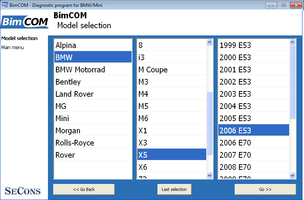 View BimCOM screenshots
Please select model:
BMW Motorrad support is in very early stage, only several ECU types with limited capability are supported at this moment. The coverage will be improved based on customer requests (please provide ECU data within your request). 10-pin BMW Motorrad to OBD2 adapter is required for connection (e-mail us for more info).
Errors and omissions excepted. SECONS s.r.o. is not connected with car manufacturers in any way. This page uses trademarks that are property of Bayerische Motoren Werke AG or other owners in nominative fair use to identify car models.