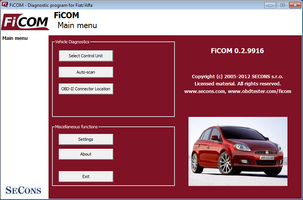 Go back to FiCOM homepage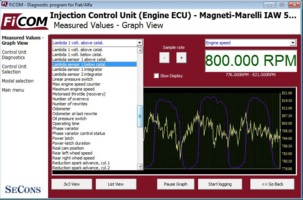 Click here for more FiCOM screenshots

This is original
high quality product
with 2-year warranty. We do not sell Chinese imitations.

Need assistance?
E-mail
or call us at +420 222 743 723 or +1 360-469-0472.

Latest FiCOM version
is
?
2019-10-01 0.2.13107
Added button for automatic google translations of fault codes
2019-09-09 0.2.13091
Proxi alignment bugfixes and improvements
2019-08-28 0.2.13054
Fixed Bosch EDC16/EDC17 injectors coding problems.
2019-08-13 0.2.13037
Fixed Star CAN/UDS protocol issues
2019-07-30 0.2.12973
Added Italian translations (by www.carelettronica.com)
2019-07-18 0.2.12973
New firmware with Magneti-Marelli/Denso HVAC protocol (IAW) support
2019-07-18 0.2.12961
Improved functionality on Iveco Daily 2011-2014
2019-06-11 0.2.12833
Improved live data for Chrysler (Star) ISO14229 UDS ECUs
2019-05-30 0.2.12800
Added Bosch ABS/ASR/AESP 8 configuration on Iveco Daily 2006-2014
2019-05-08 0.2.12763
Fixed problems with Ducati CAN live data
Fiat, Alfa, Lancia and Iveco Daily pin code reading
PIN code and RFID transponder pre-coding data reading is beta version, for more information please see
Diagnostics wiki article
).
Order
Important notice: in order to use FiCOM odometer correction module, you already need to have our FiCOM diagnostic interface (comes with FiCOM software). If you do not have
FiCOM
yet, please order one from
this page
.
The module does not ship - you will be able to download it via Internet after we receive your payment. Please use our contact form to get more information about FiCOM odometer correction module.
See also