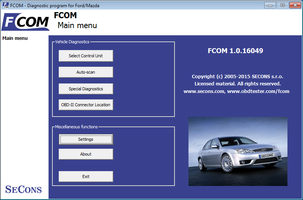 Go back to FCOM homepage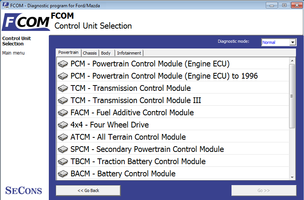 View FCOM screenshots
OBD2 diagnostics coverage for Ford
Please select model:
For Ford Ka 2008-2014 (Fiat platform) please use
FiCOM
. Ford Galaxy 1995-2006 is Volkswagen-based vehicle - use both FoCOM (for petrol PCM and PATS) and VAG diagnostic tool (e.g. basic VW diagnostics in "FoCOM special diagnostics" menu or get fully featured
Ross Tech VCDS
).
Errors and omissions excepted. SECONS s.r.o. is not connected with car manufacturers in any way. This page uses trademarks that are property of Ford Motor company or other owners in nominative fair use to identify car models.