This is original
high quality product
with 2-year warranty.
We offer the following adapters for diagnosis of non-OBD2-compliant cars and ECUs. All adapters are tested and certified to work with our software:
FiCOM
and
FCOM
. One end (OBD2 female) fits into our diagnostic interface(s), the other connects to control unit or vehicle.
K/BAT/GND Leads to OBD2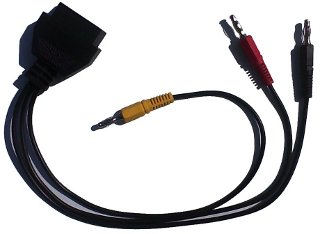 Universal adapter with 3 leads: K-Line, Battery+ and Chassis. Useful if no specific adapter is available and for direct-ECU diagnosis (such as Ford TDDi pump).
Works with: FiCOM, FCOM (FoCOM)
Order
---
Fiat 3pin to OBD2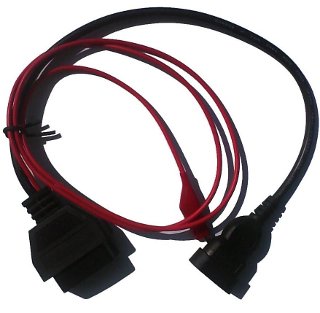 Adapter for older Fiat/Alfa/Lancia models which use 3pin connector for diagnosis. Each ECU has it's own connector. Adapter has 2 leads, red connects to battery + pole, black connects via 3pin connector to ECU.
Works with: FiCOM
Order
---
Iveco Daily 38pin to OBD2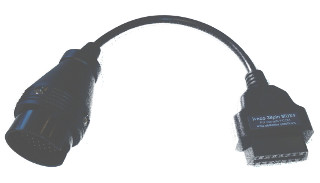 Adapter for
Iveco
Daily up to 2006. The adapter allows diagnosis of engine control unit, ABS, Code (Immobilizer)
Works with: FiCOM
Order
---
PSA Inj-CAN adapter (for PSA-COM)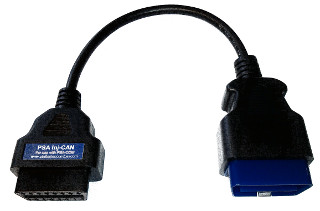 Adapter for
Peugeot / Citroen CAN-BUS vehicles
(generally from 2006). The adapter allows immobilizer PIN code retrieval (requires Immobilizer PSA-COM license).
Works with: PSA-COM
Order
---
BMW 20pin to OBD2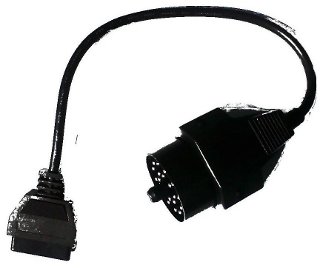 Adapter for
BMW vehicles using 20-pin connector in engine compartment
. The adapter allows diagnosis of all ECUs as described in our
BimCOM diagnostic coverage listing
Works with: BimCOM
Order
---
Mercedes-Benz 38pin to OBD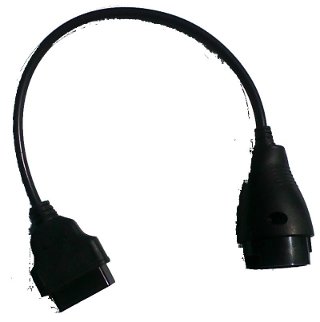 Mercedes Sprinter to OBD2